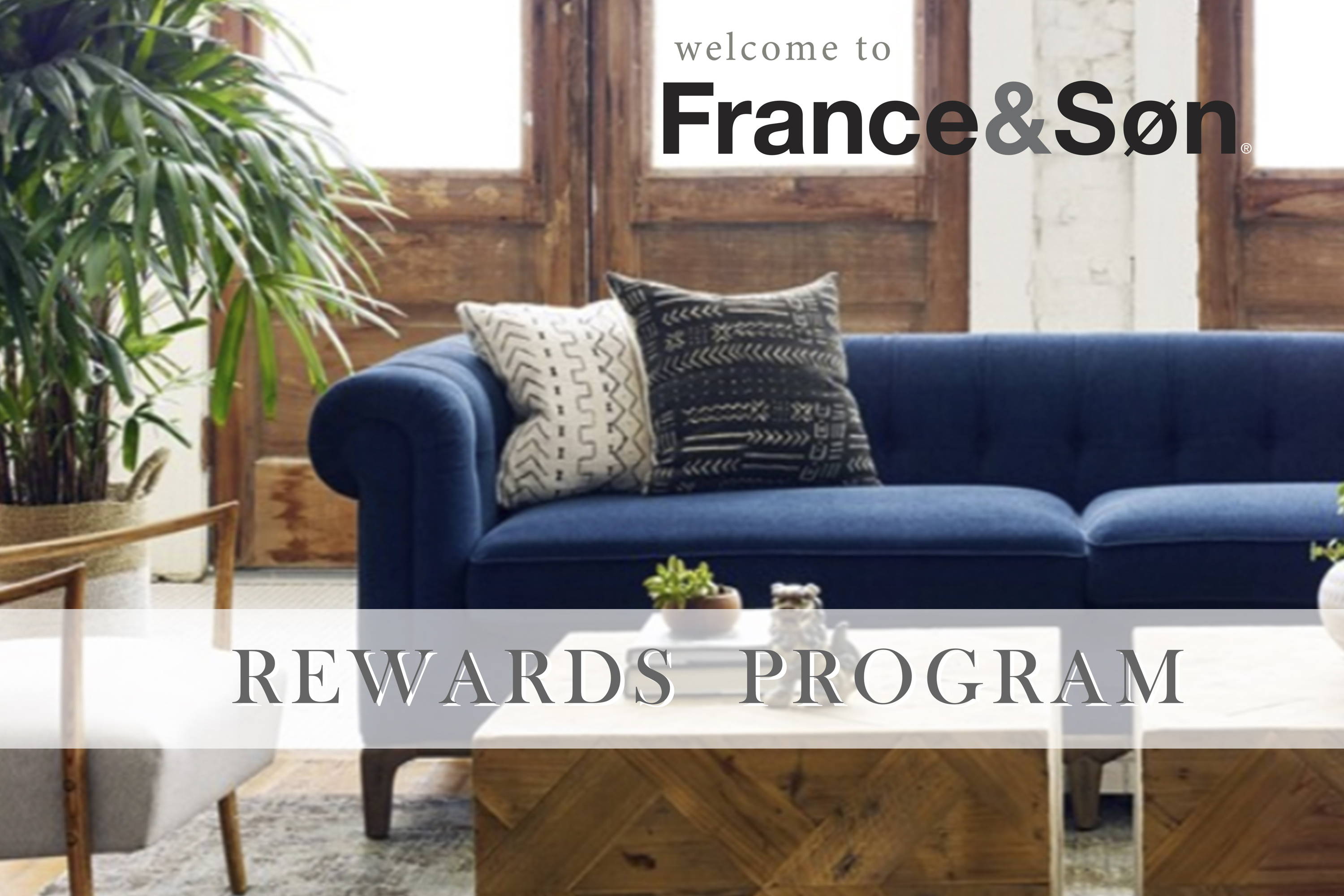 France and Søn is proud to announce our new rewards program created to show appreciation to our loyal customers. You can now earn points for simple actions like creating an account or making a purchase. These points may then be redeemed for coupons towards future purchases.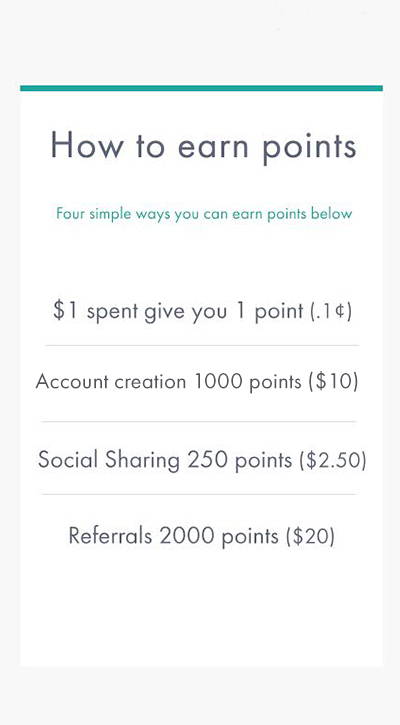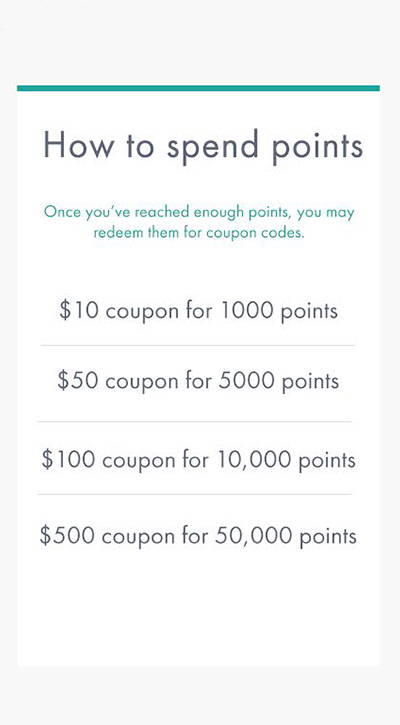 Frequently Asked Questions:
When can I expect to receive my points?
Points are distributed 30 days after we have fulfilled your order. This time gap was created for potential returns or exchanges we need to account for.
For referrals, points are award 30 days after your referrals purchase.
For sharing on social media, they are awarded immediately.
How do I create an account?
You can create an account here. This will also create a France and Son Account for you. If you already have a France and son account, then you're already signed up.
Do my points expire?
Yes. Every 90 days unless you make another purchase.
How do I share on social or refer a friend?
You can refer a friend from the rewards panel, which may be found on your account page. To share socially, you may select the social icon on the product page you'd like to share.
How do I redeem my points? 
Points may be redeemed from the same rewards panel you earn points on, it is located on your account page, under your purchase history.  
You may spend your points with coupon codes. This codes may be entered at checkout.
What changed from the old program?
On 6/25/2018 we updated our rewards program to include monetary value. In the new program, we eliminated the Tier-based Service Reward structure and replaced it with points that may be exchanged for coupons. We can not allow you to combine points with another account, nor can we add the points of purchases made before 5/24/2018. We've already updated any points you may have earned prior to 6/25/2018. The points you have reflect the points you've earned.
Terms and Conditions
France and Søn loyalty program is intended to reward our most loyal customers by offering them a point based membership program. These points have no monetary value, may not be combined with other accounts, and are subject to our approval without conditions. We will not tolerate deception or cheating. To protect ourselves we declare:
Points have no monetary value.

Points may not be traded, exchanged or sold between any parties.

Points must remain with the associated email account that earned them

Personal loyalty points are deleted after 90 days without a purchase.

Referral Points are awarded after the referral makes a purchase.

Social sharing points are awarded after the posted link is clicked.  

We have final say in all reward activities and purchases.

If we feel as though you've tried to earn points dishonestly we will remove and ban your account.
If your account is found to be fraudulent, your account will automatically be deleted. We reserve the right to cancel any account, and refuse service at our discretion, with or without proof or account consent.
Number: 631 270 4561
Email: cs@franceandson.com
Location: 122 W 18th St, New York, NY 10011